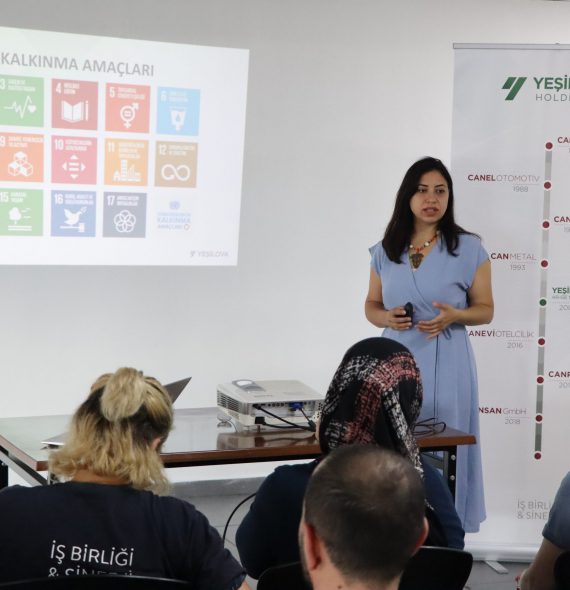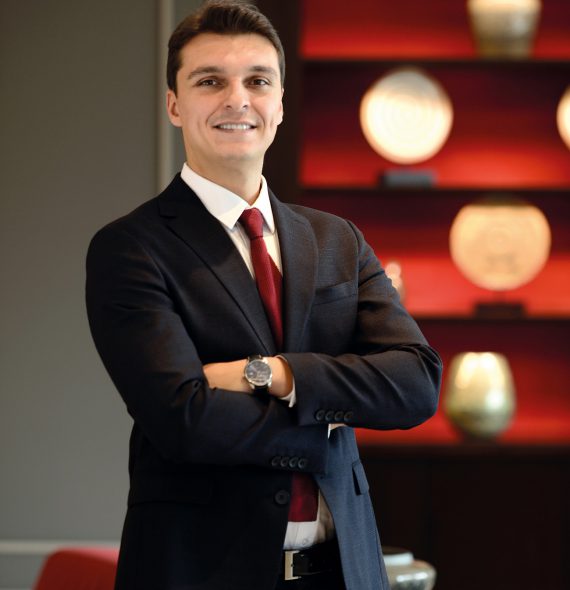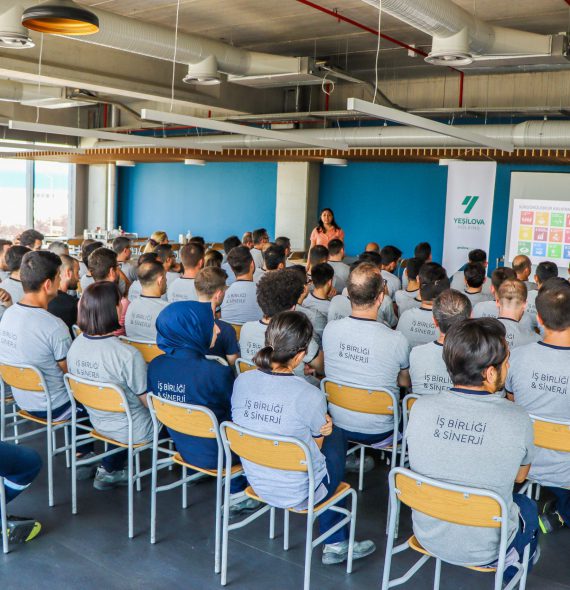 Yeşilova Holding, which places the principles of sustainability at the foundation of all its processes, conducted "Sustainability Trainings" for its employees in group companies.
Sustainability Trainings were held with the participation of employees in Yeşilova Holding's factories in Ovaakça and Hasanağa Organized Industrial Zone, which acts with the goal of "a sustainable world with happy employees" and takes very important works on its agenda for a more sustainable future. During the follow-up trainings for 1 week, information was shared on many subjects from the sustainability strategy of the group to its future goals, from projects to be implemented in the near future to long-term action plans.
In the trainings given by Corporate Sustainability Manager Eda Çetintaş, emphasis was placed on minimizing all negative outputs that the group is directly or indirectly involved in, creating positive value and bringing this approach to all stakeholders, especially employees.
The trainings also focused on the adoption of the group's sustainability efforts within the company and making sustainability a part of the corporate culture. Sustainable Development Goals and Goals and sustainability management issues for the group were discussed in a broad perspective.
"WE BELIEVE IN THE IMPORTANCE OF SUSTAINABLE GROWTH"
Making statements about the training programs, Yeşilova Holding Chief Executive Officer A. Yalçın Yeşilova said: "As a group that is among the leading players of the national and international aluminum industry, we believe in the importance of sustainable growth that respects nature and the environment. We also have the potential to create great value in this area. We take steps to reduce the carbon footprint of all of our group companies. In the circular economy area, we raise awareness among our employees and increase our environmental benefit with the corporate social responsibility campaigns we implement. We aim to transform our business into a more environmentally friendly, more efficient and sustainable model by using the power of technology, especially against the climate crisis. We involve our employees in our sustainable ways of doing business, and we organize various trainings for them to internalize this situation. Because we need to take an active role as all individuals in shaping the future of our world and for a better tomorrow."