We offer lighter and safer aluminum solutions for a sustainable future.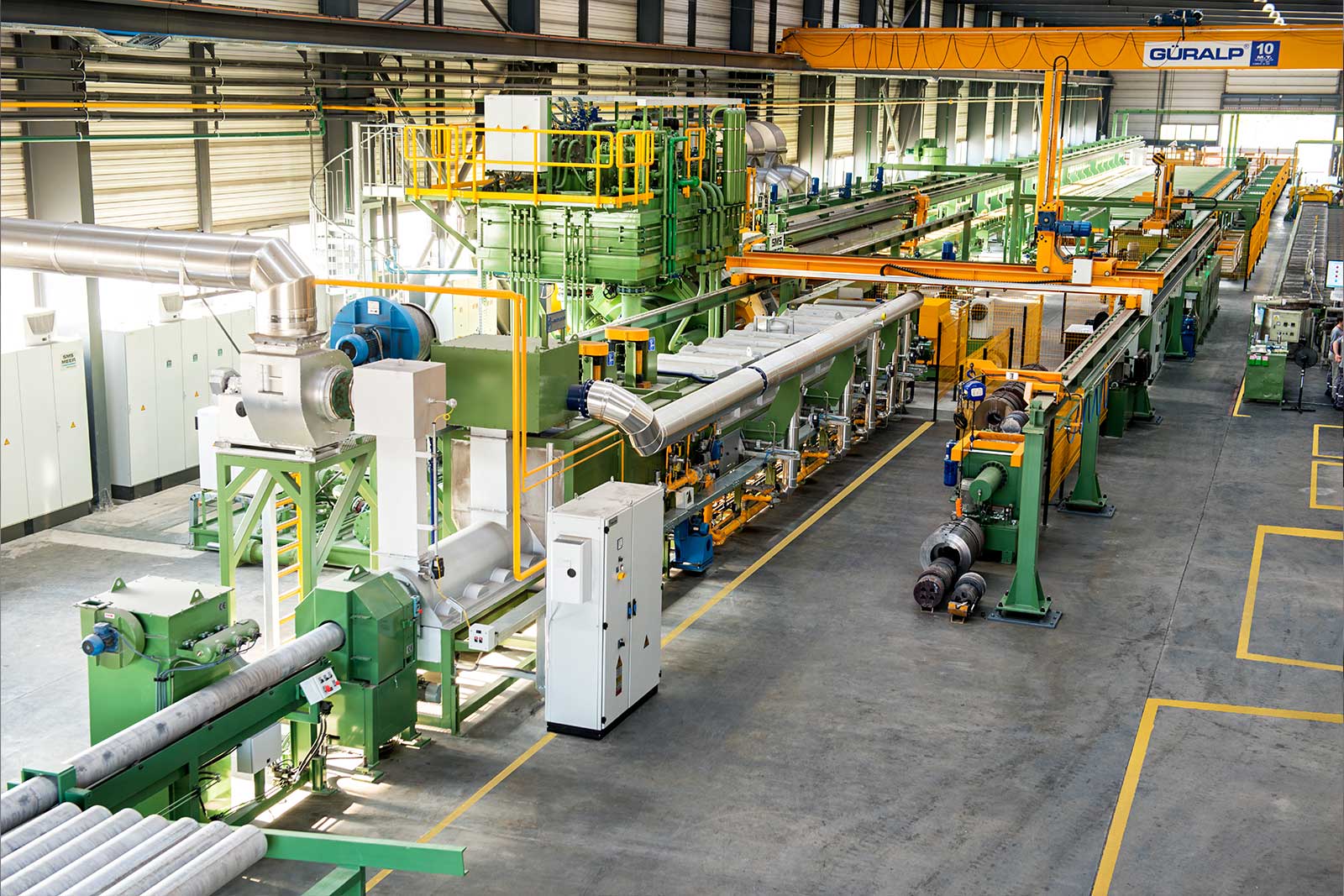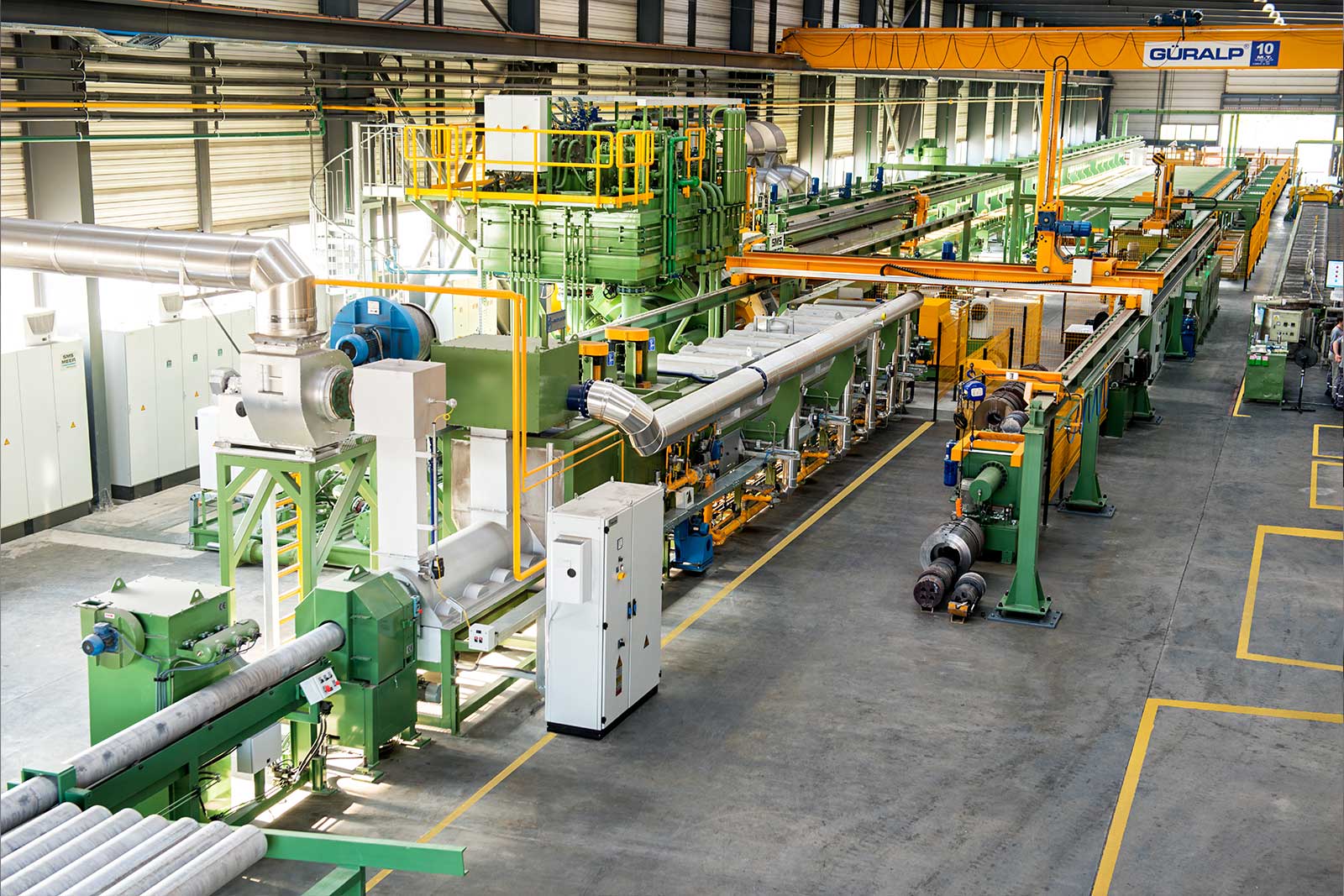 In many sectors, especially in aluminum extrusion, automotive and rail systems; lightness, high strength, plays a leading role in reducing CO² emissions.
Thanks to our deep experience and large press capacities in our integrated facility, we produce profiles weighing up to 20 kg per meter with our 50,000 tons/year extrusion capacity, using 2xxx, 6xxx, 7xxx alloy raw materials in lengths up to 12 meters, in narrow tolerances.
With our knowledge and experience in materials, we are able to carry out simultaneous production with 5 different alloys and closing forces for the expectations of many sectors, especially automotive, and with our press capacities ranging from 200 tons to 1050 tons, thanks to full automation.
We produce visual, structural and safety parts in the narrowest tolerances in our injection lines equipped with the latest technology.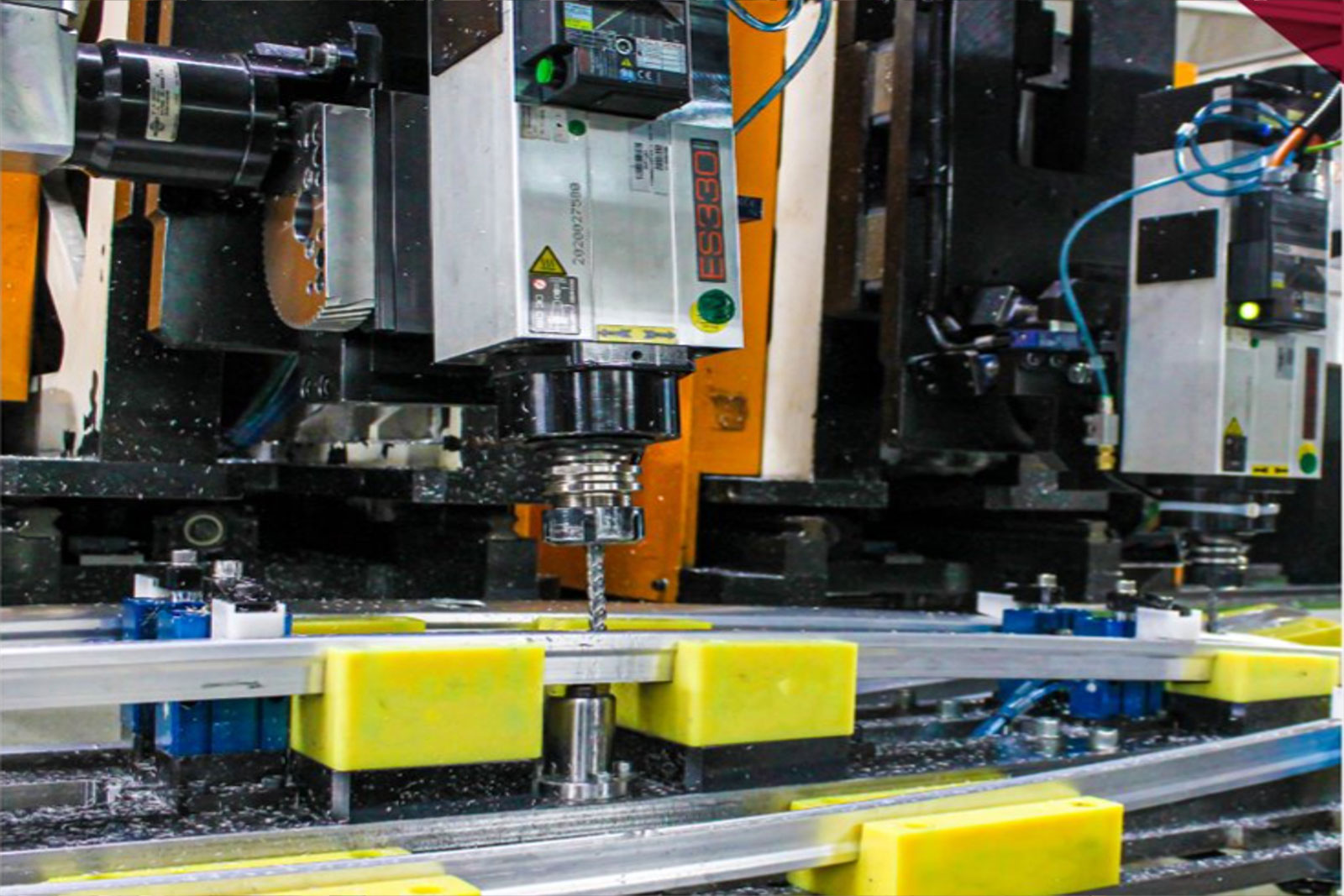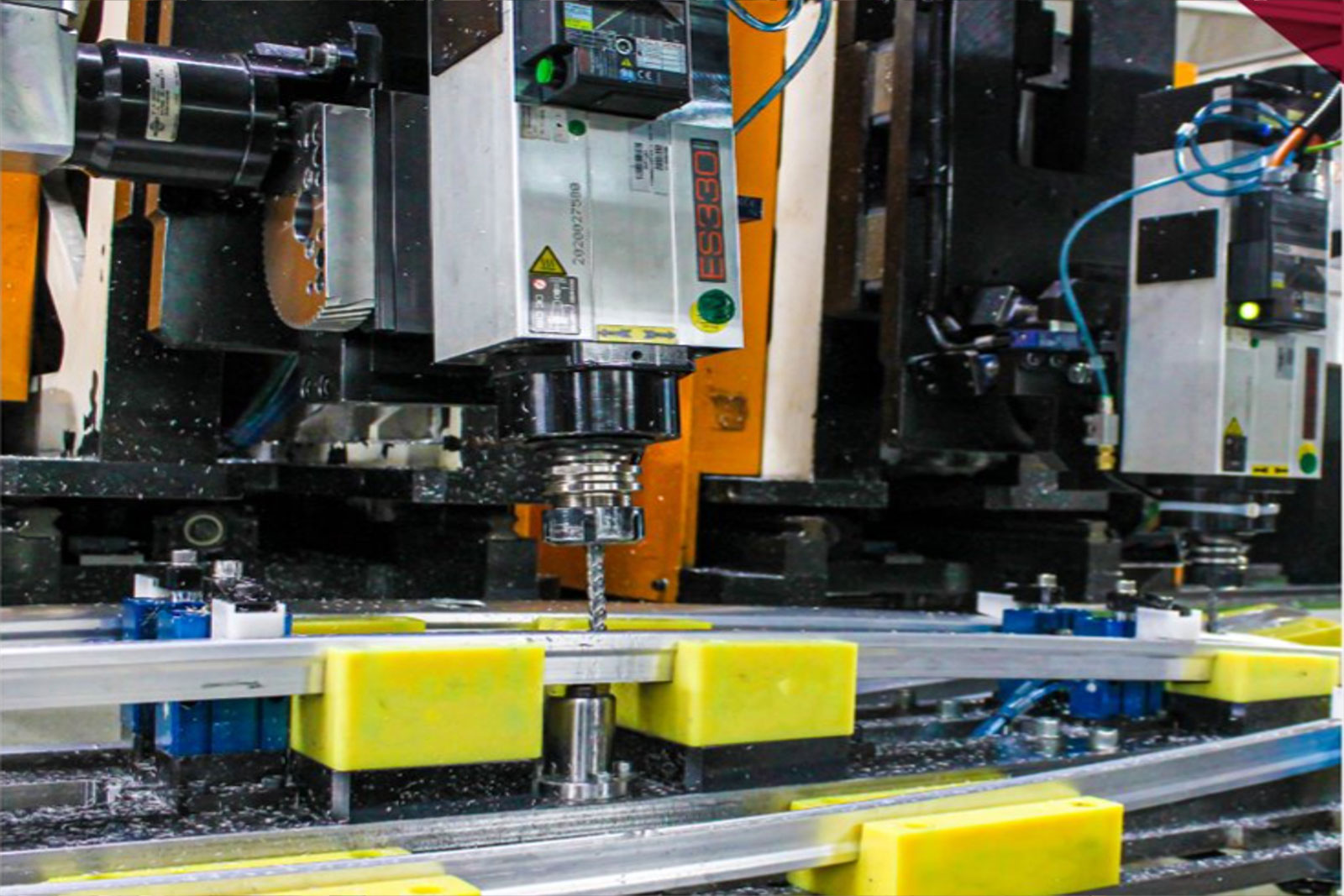 Mechanical process
We carry out quality production with our technology in our machinery park, which has an annual capacity of 8000 tons of aluminum profiles and precision processing;
• All cutting, drilling, grooving, roll threading, engraving (5 axes)
• We produce the products that we verify with the probe with our conventional high precision CNCs in a sensitive and reproducible manner.
• Vibration and washing, cutting, surface and section brushing, chamfering operations
• We design special high-tech serial processing machines in line with customer projects
Joining Technologies
Our welding cells have a high level of automation, we make sure that the best suppliers and the latest technology are used to ensure the highest quality assembly.
We use MIG/TIG systems and CMT weld types in thin-walled profiles to reduce deformations and hardness losses in the welded joint.
We follow the latest joining technologies such as Friction Stir Welding, adhesive processes, self-piercing rivets (SPR) and make relevant investments.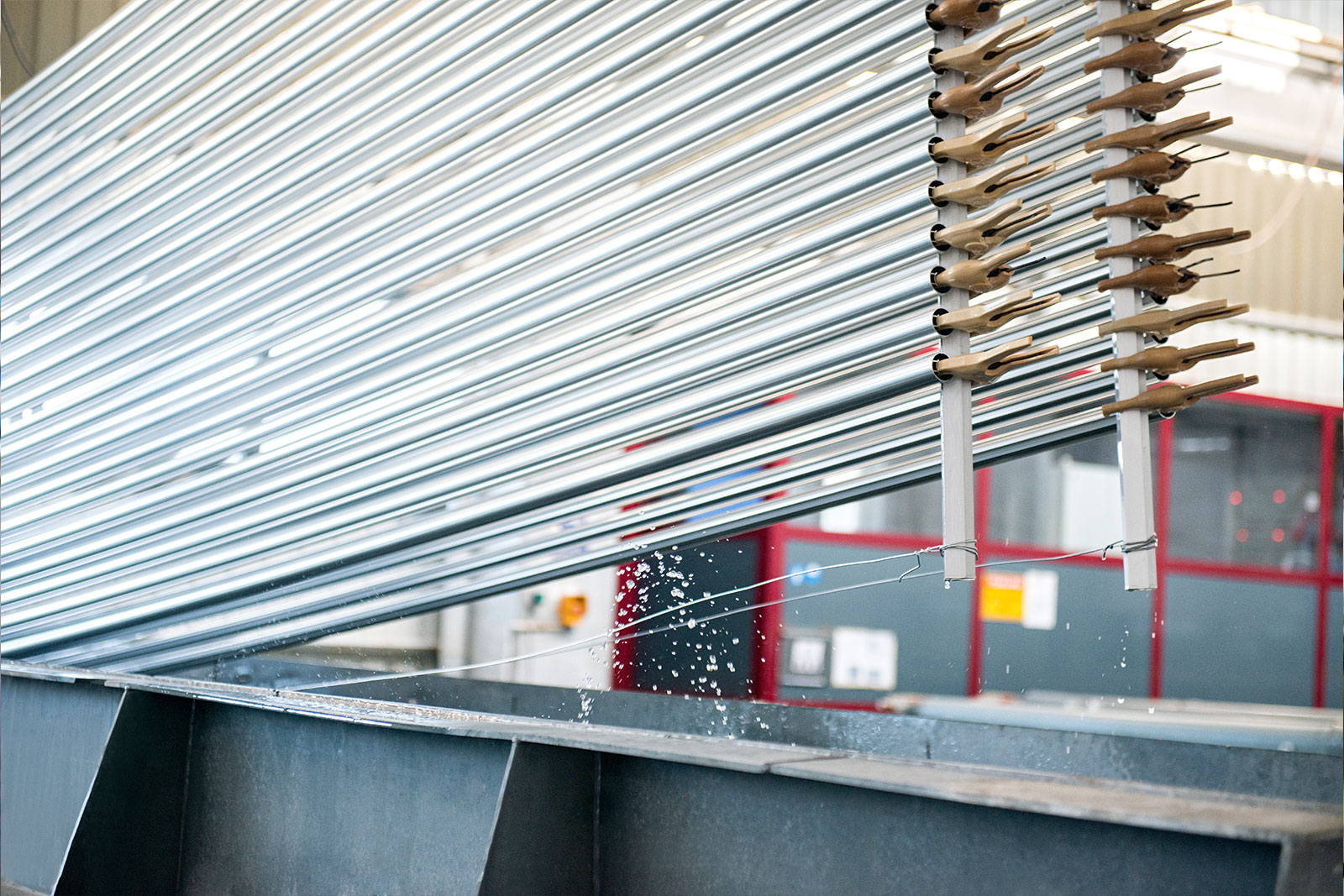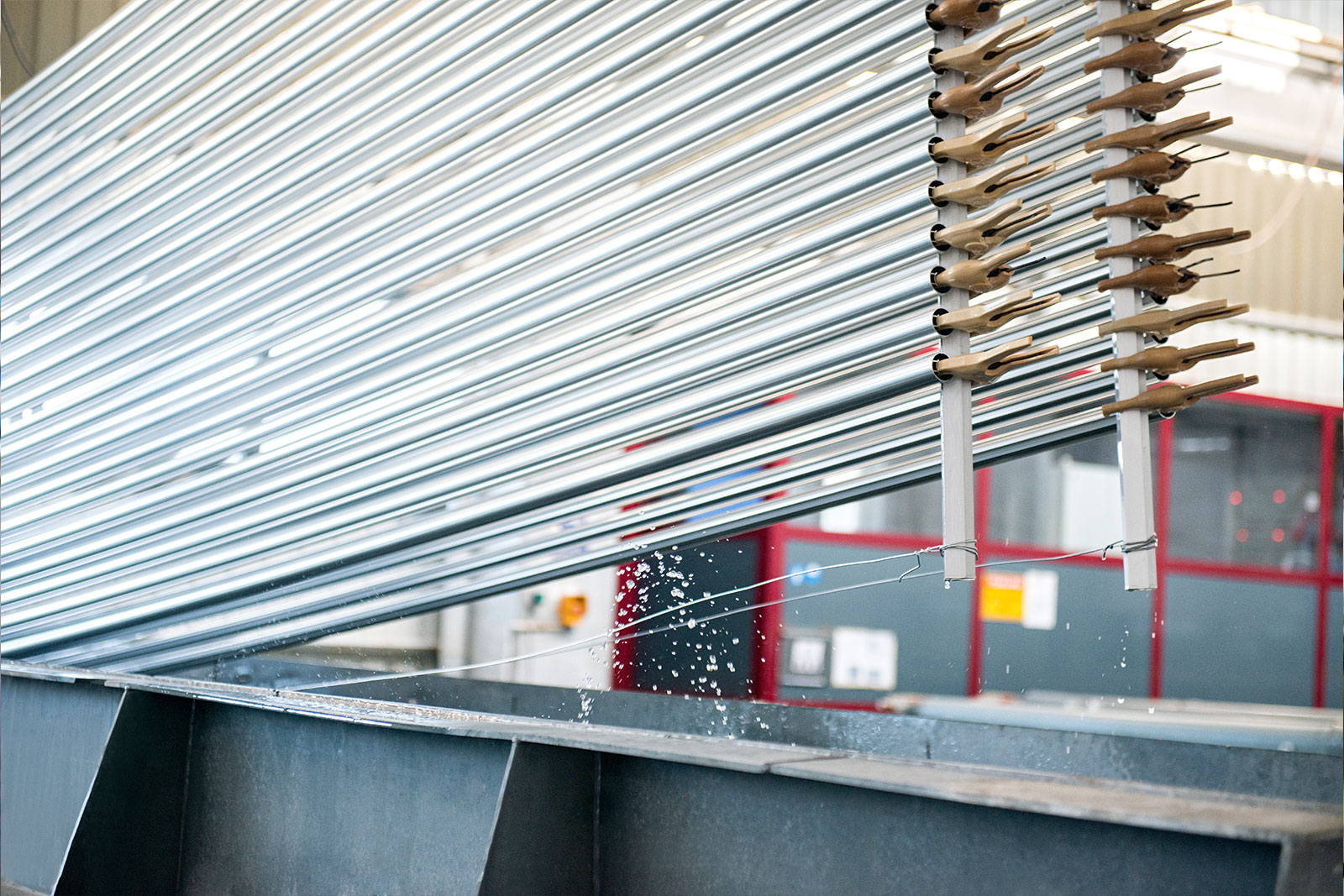 Surface Treatment
We provide countless alternative color and texture appearance opportunities for aluminum. In our facility with a capacity of 10,000 tons/year, profiles up to 7m long are anodized in accordance with QUALICOAT, QUALANOD and SEASIDE standards.
Special gloss and high-level visual requirements are provided in our paint shop and anodizing facility created in accordance with international standards.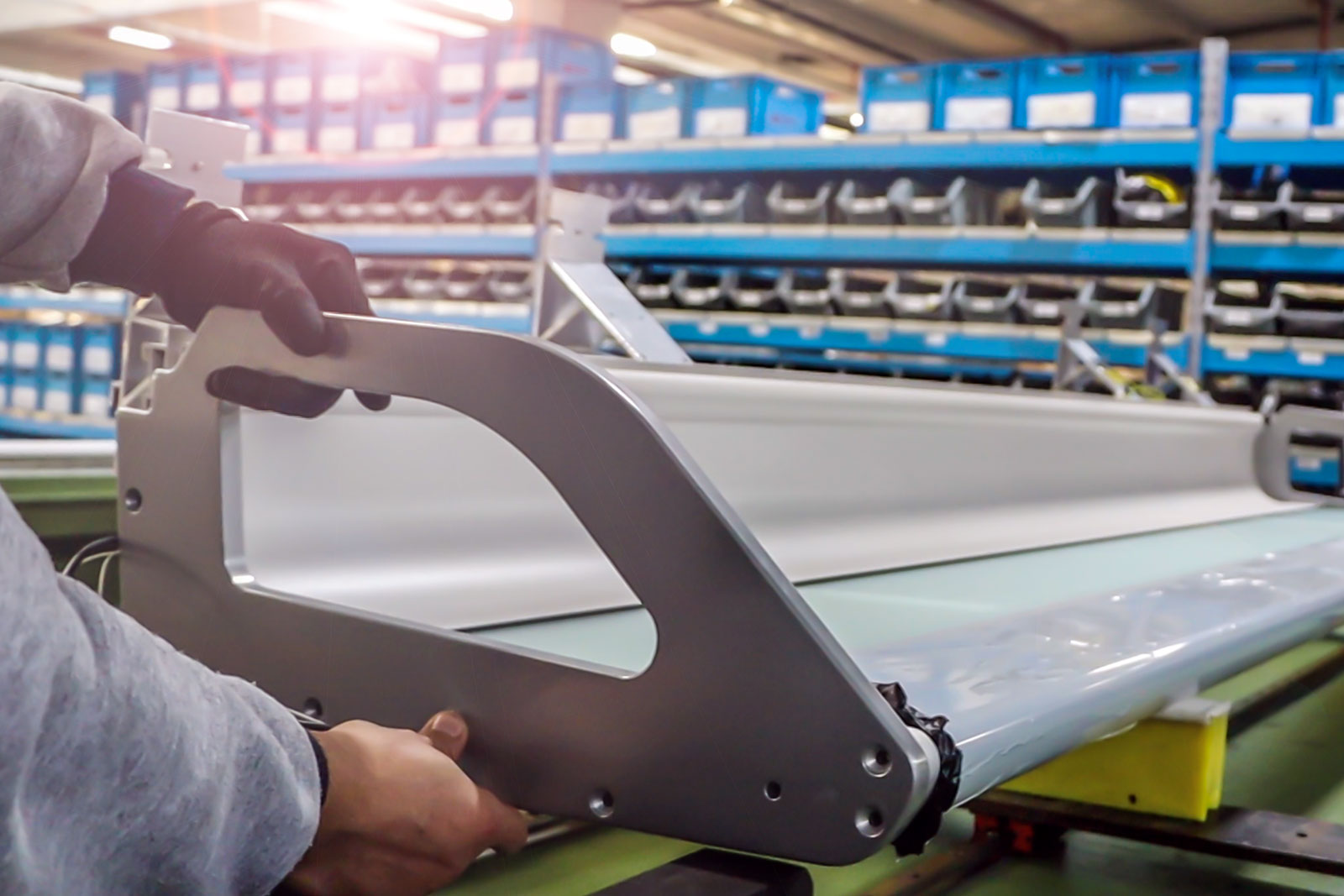 Installation
With our customer-oriented approach, we are able to offer prototype and simulation applications at every stage. After the product is validated, we perform the assembly process in our lean production lines for mass production with our expert team in accordance with the standards.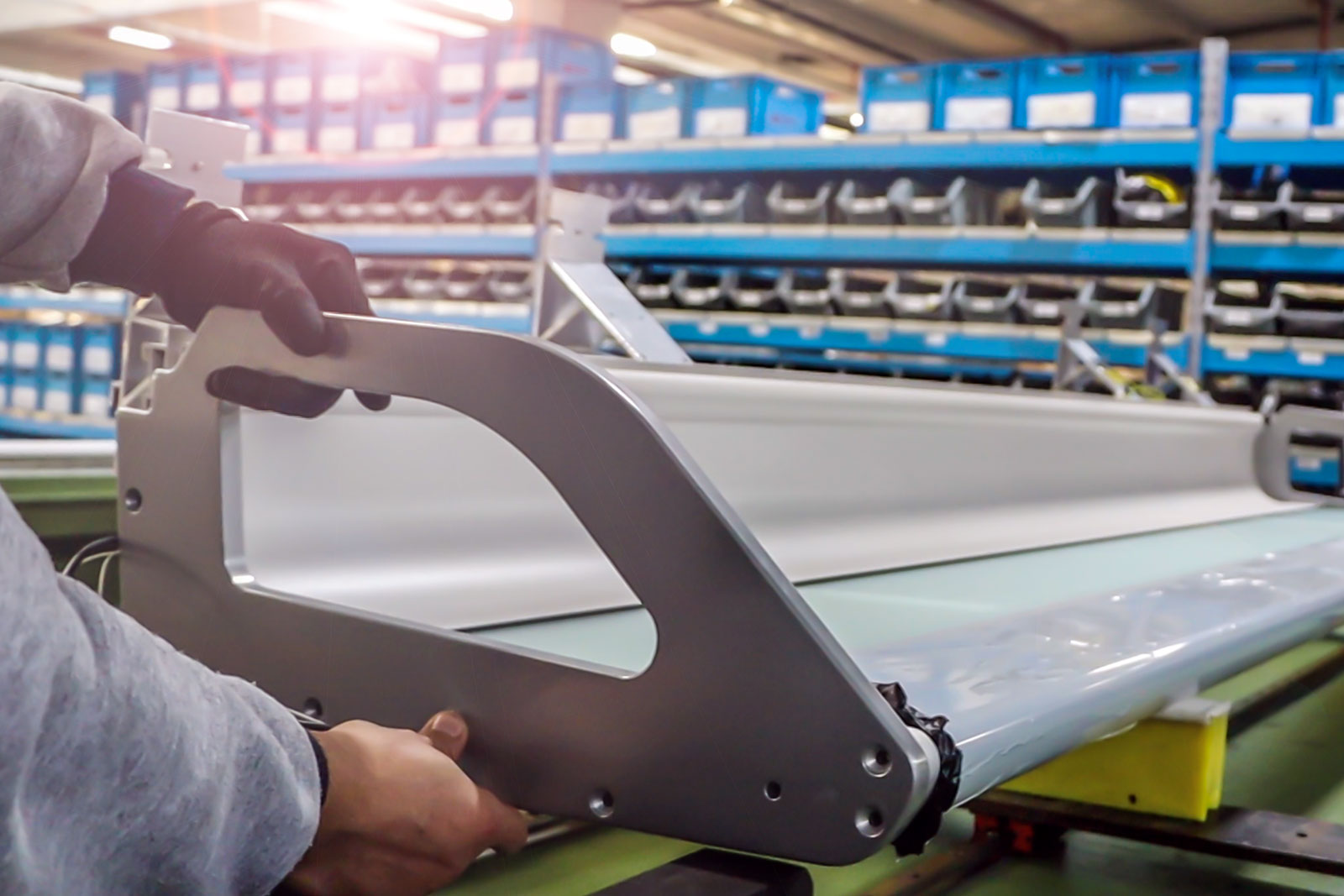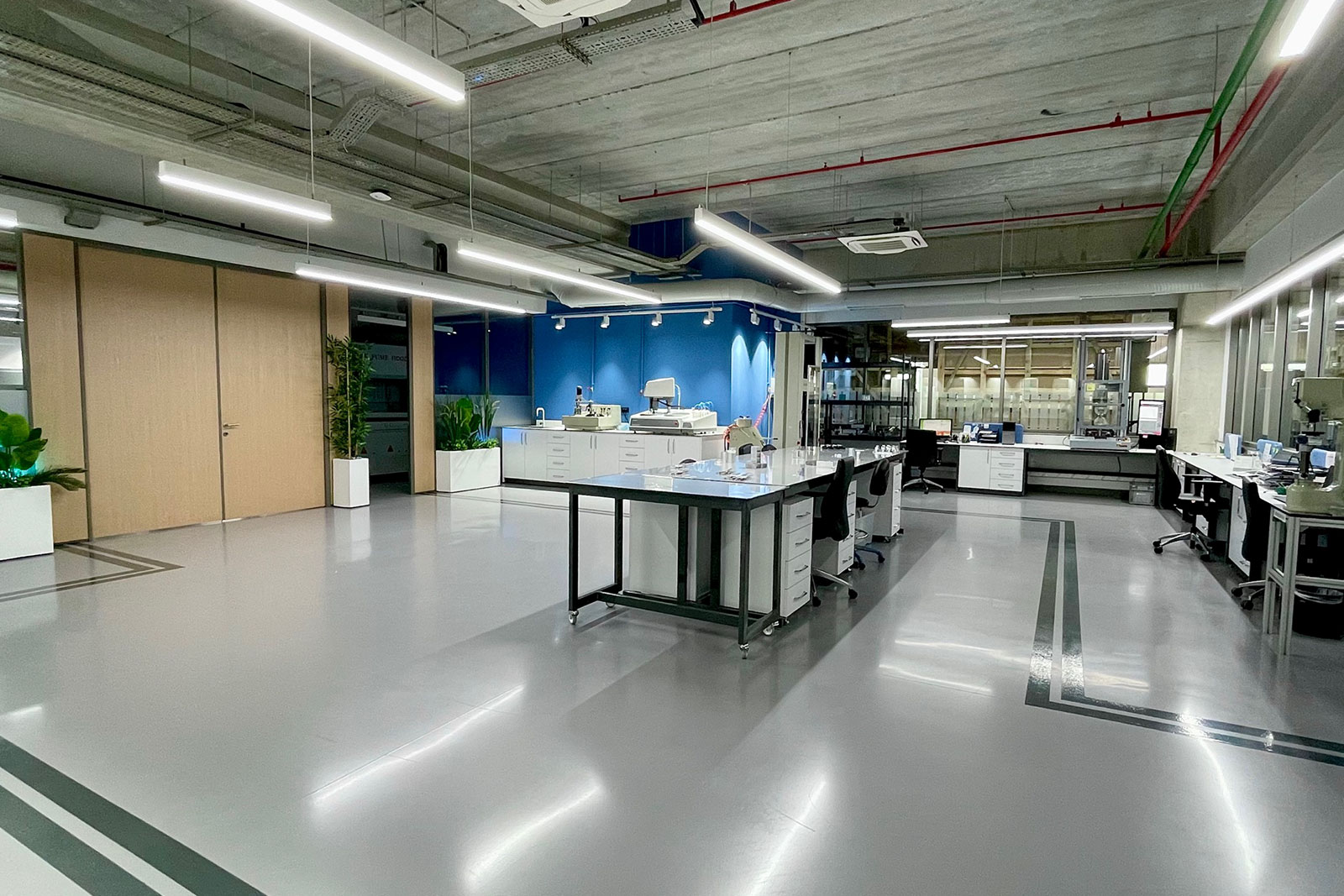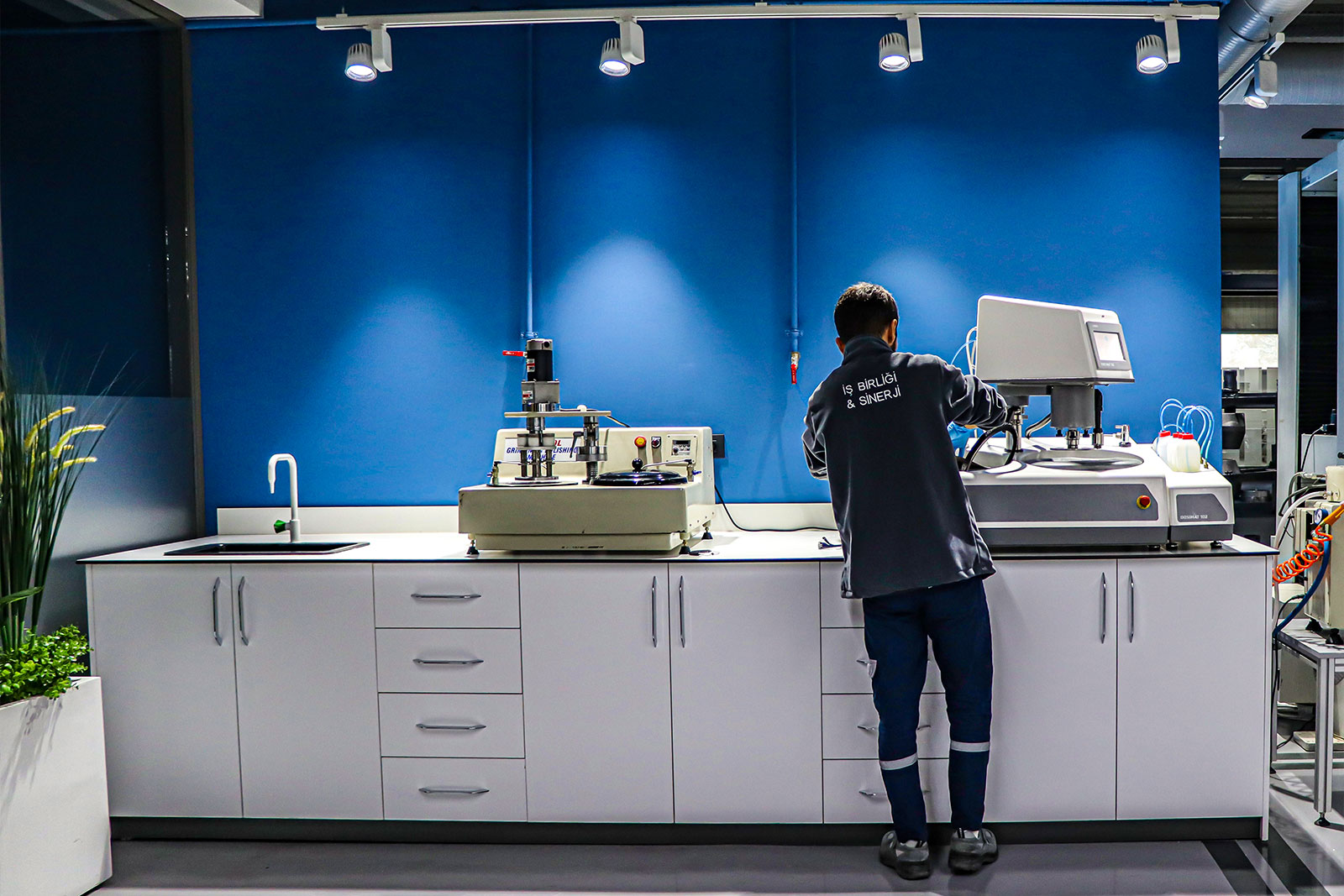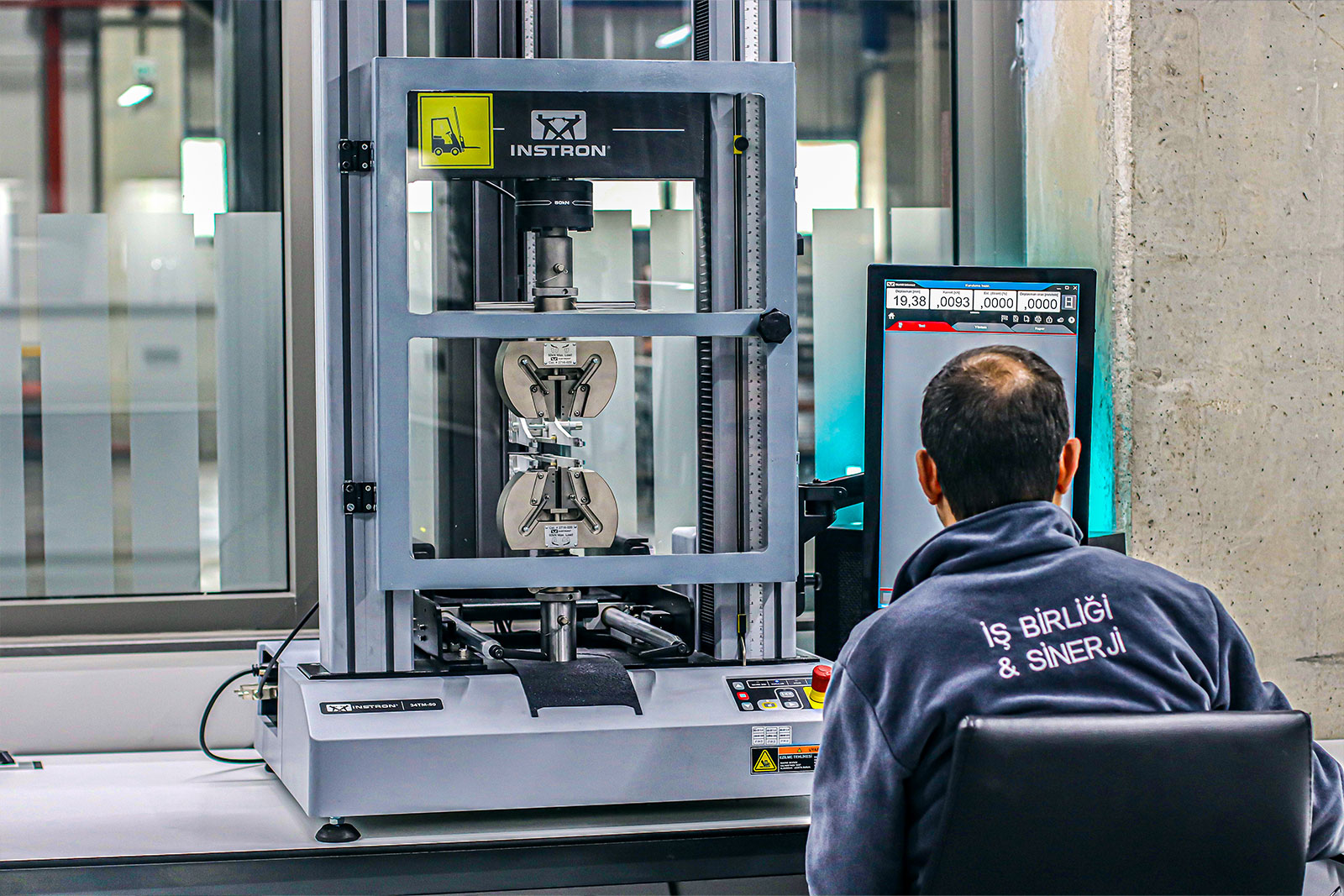 Test Center
Our laboratory team, which consists of competent employees, performs metallographic and mechanical experiments to determine the characteristic properties of materials. At the same time, we carry out strength tests and environmental tests such as dimensional and mechanical verification, material verification, paint and surface verification, and environmental tests at the customer's workplace, with our devices with which we can test product expectations.